For Immediate Release:
Save the Date!
Reception with the Artist
January 17, 2018, 6-8pm

REGINE BECHTLER:
Phantasmagorical Shape Shifters
January 17 through February 24, 2018
Regine will be exhibiting her latest ceramic sculptures at the New Gallery of Modern Art from January 17 through February 24, 2018. There will be a reception with the artist on Wednesday, January 17, 2018 from 6-8pm.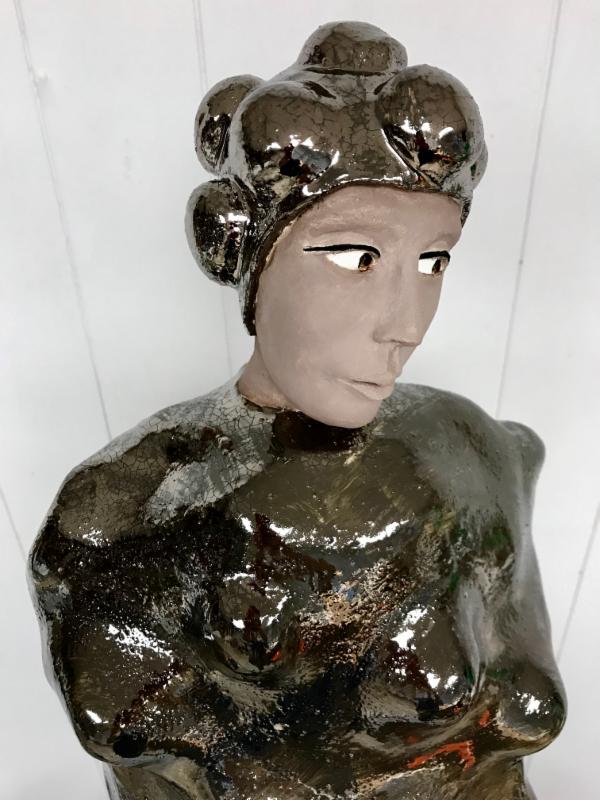 Regine Bechtler began her career as a professional artist in the mid 1990s. She takes risks in her work, experimenting with the fundamentals of the ranges of emotions through a variety of mediums, including ceramics, paintings, and textiles. German born and bi-lingual, she was influenced at a young age by her artist grandfather who taught her how to view the world through creative lenses, shaping her unique style and vision. Her travels to Scandinavia, Italy, Spain, France, and South America were also highly influential; along with formal education at Oregon College of Arts and Crafts, Penland School of Crafts, and private workshops with important painters and sculptors.
Regine explains her latest series as: "The term 'phantasmagorical' is defined as something having a fantastic or deceptive appearance, like something in a dream or created by the imagination. These new works reflect on being aware of oneself and simultaneously the universal flaws of human nature. Existence can be quite dynamic, constantly shifting and changing, sometimes with a particular purpose and other times utterly inexplicably. We must either choose to see the beauty in transformation or see it as a dark cautionary tale on how nothing is what it seems at first glance."
Artist's Conversation 
Friday, January 26, 2018, 6-8pm
In conjunction with ASC's Connect with Culture Day 2018, join us for an informal conversation with Regine as she walks us through her creative process and influences from ancient mythology to modern fairytales.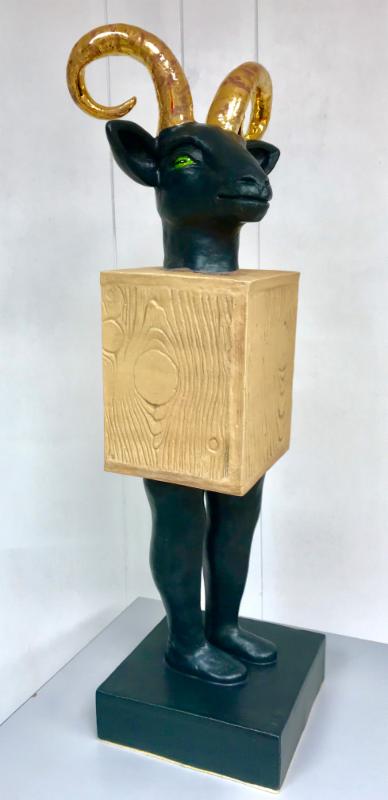 Additional images and artist's contact information available upon request.
---
New Gallery of Modern Art aims to develop the collector's spirit by offering artworks of the highest quality. Gallery staff advises on purchasing art, along with in-home consultations, private exhibition previews, and a corporate art loan program. Additionally, the New Gallery offers a selection of graphic works by Picasso, Chagall, Dali, Miro, Matisse, Basquiat, Lichtenstein, and Warhol. To complement its portfolio of 20th-century Modern Masters, we also showcase internationally known contemporary artists such as Damien Hirst, Anish Kapoor, Hunt Slonem, James Verbicky, and Robert Mars, as well as renowned local and regional artists including Shaun Cassidy, Maja Godlewska, Barbara Schreiber, Isaac Payne, and Stephen Wilson.
SaveSave
SaveSave
SaveSave
SaveSave
SaveSave
SaveSave
SaveSave
SaveSave